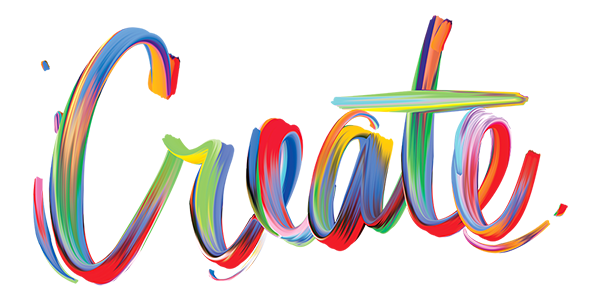 Adobe Creative House Calls
In May 2018, Adobe visited the home studio of Velvet Spectrum (Luke Choice) in the first episode of their new interview series:
Creative House Calls
.  
The video takes a look behind the scenes of Velvet Spectrum's signature brush script technique and walks viewers through a short tutorial of Photoshop skills that would be shared on
Adobe Create Magazine
. This would eventually become the inspiration for the Adobe Create booth design at Adobe Max 2018 in Los Angeles.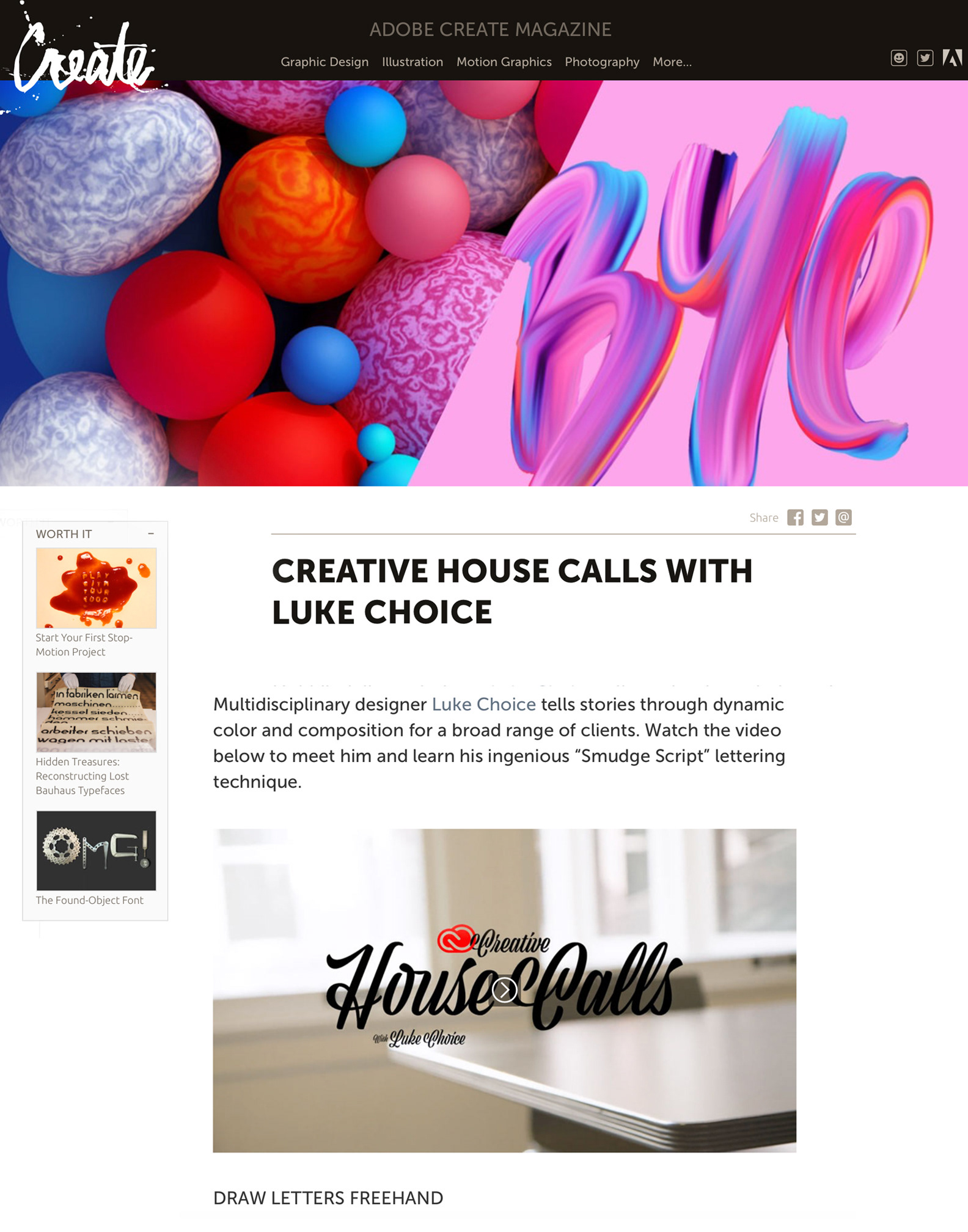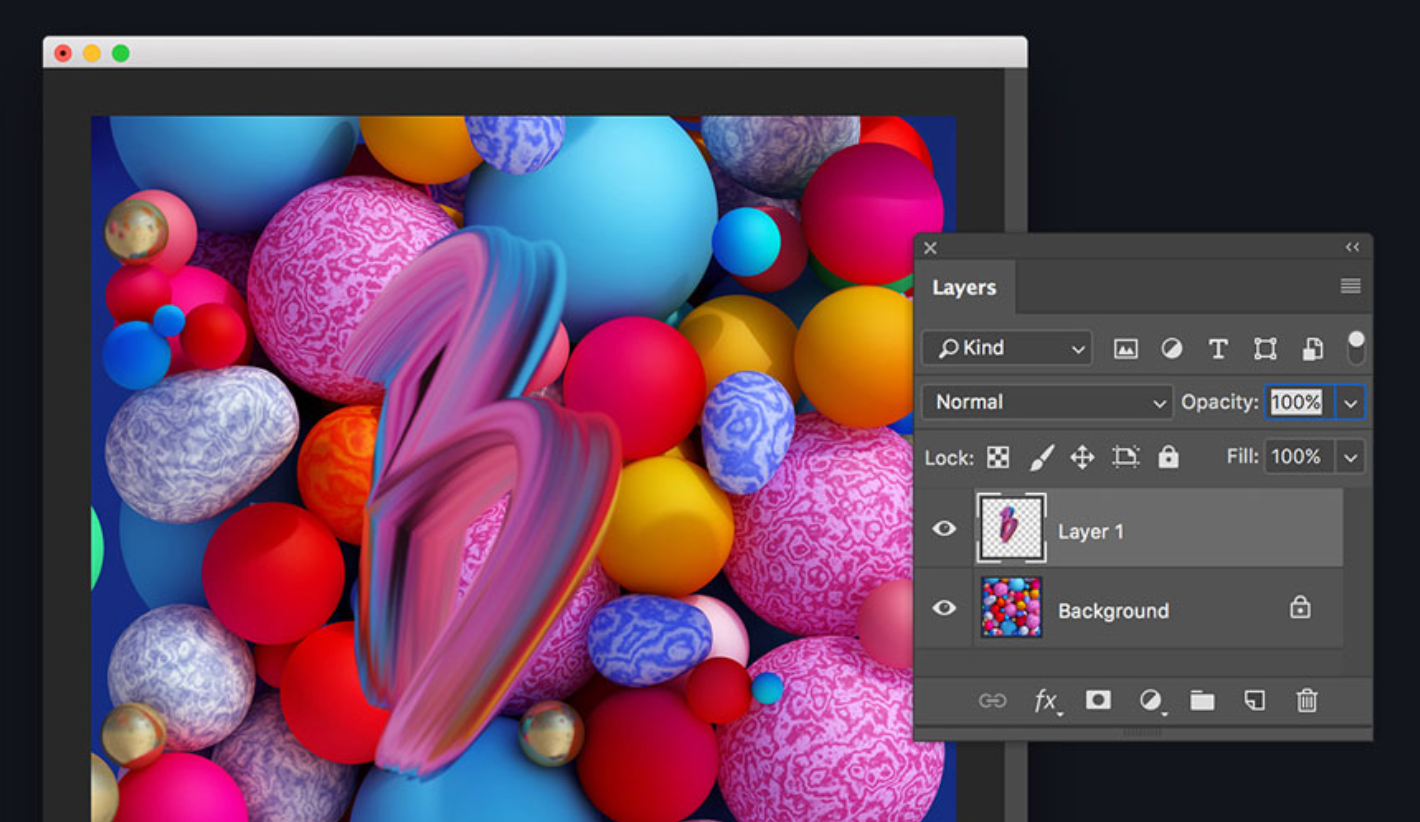 Adobe Create Booth Design @ Adobe Max 2018
Merging together the concept behind the textural base used in the tutorial, along with the smudge script technique to re-imagine the Adobe Create logo in a large format background for the photo booth.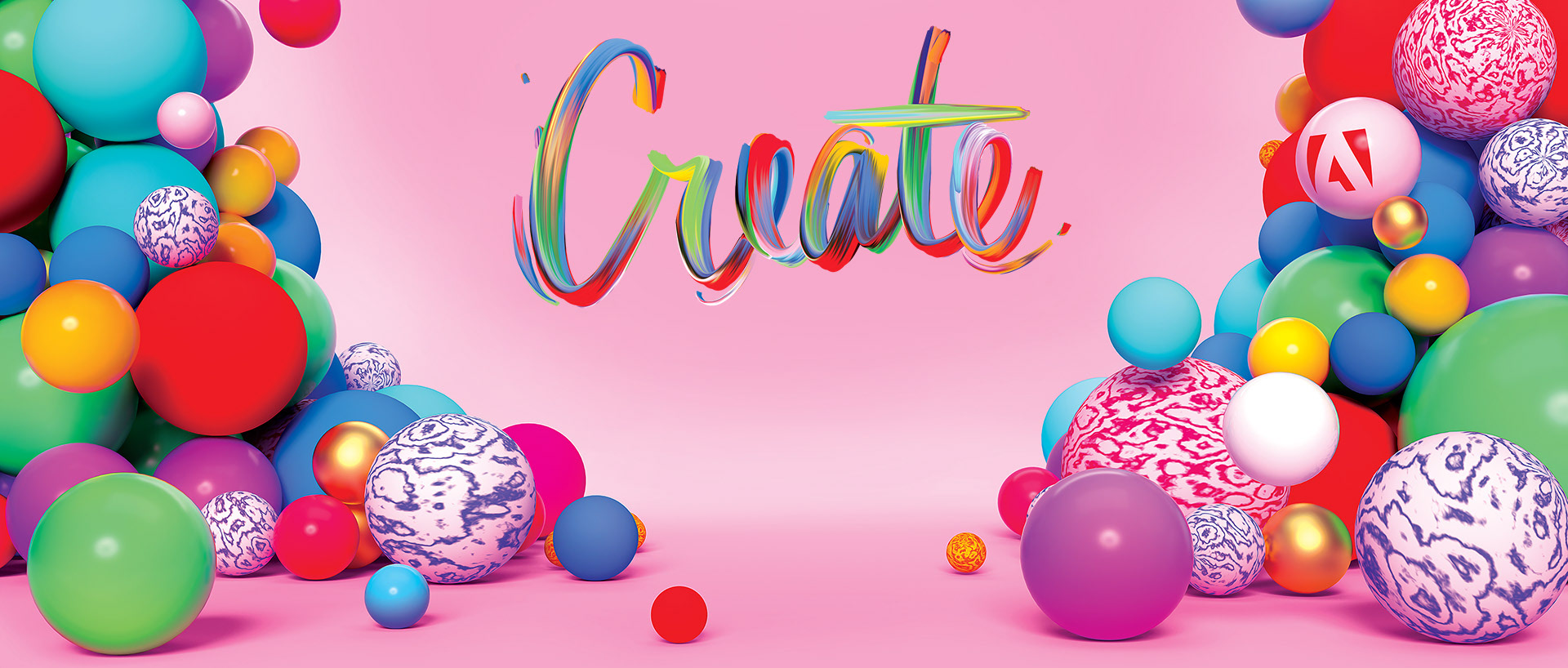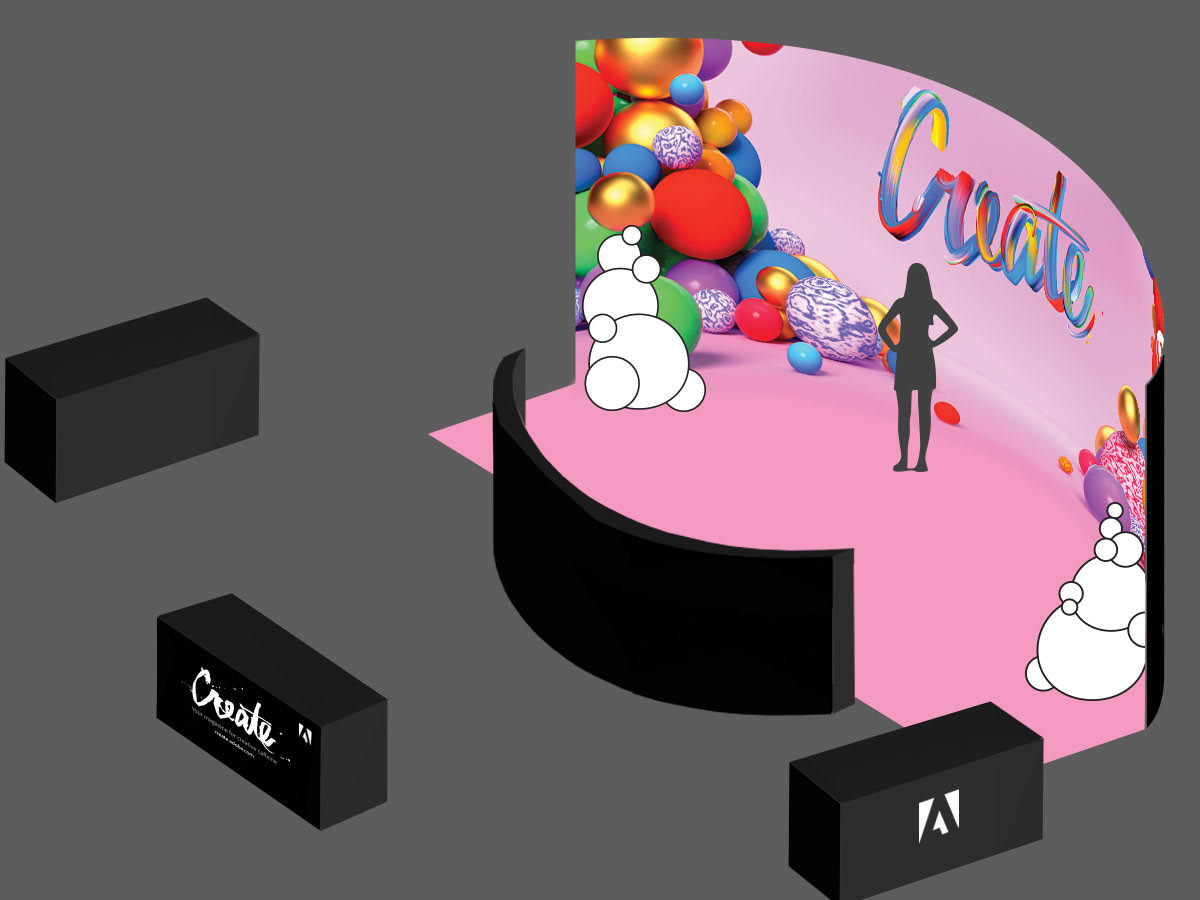 The design partnered with
Limelight Photo
 to set up their bullet-time photo booth with 24 cameras that fire simultaneously when subjects jump into the air or strike a pose in front of the custom type.  
Limelight's software stitches all 24 photos together into a short animated file.  The result is a shareable rotating gif of a moment frozen in time.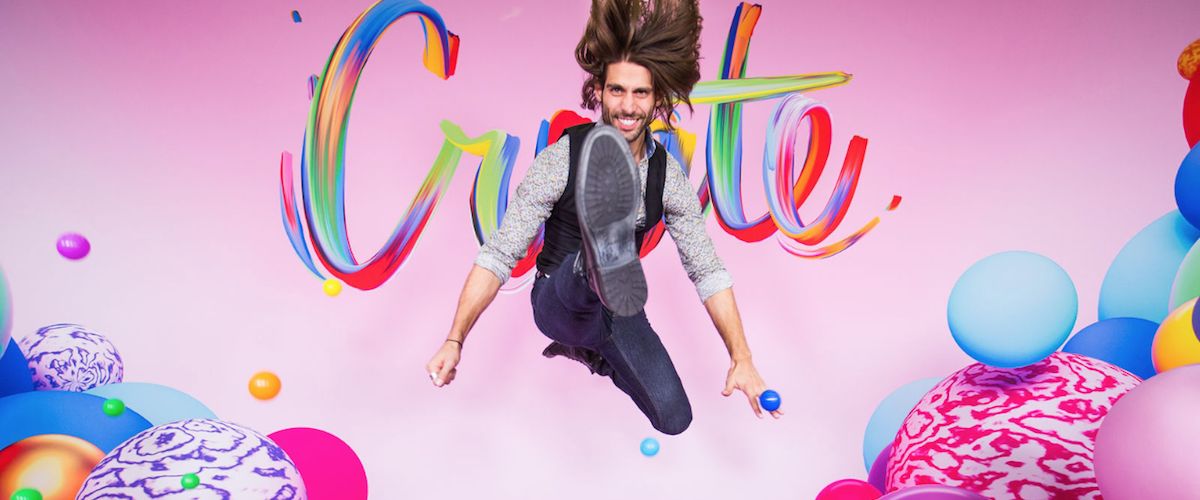 The booth was given extra dimension with the addition of props extrapolated from the artwork. Buckets of balls were throw as the images were captured to create a suspended animation.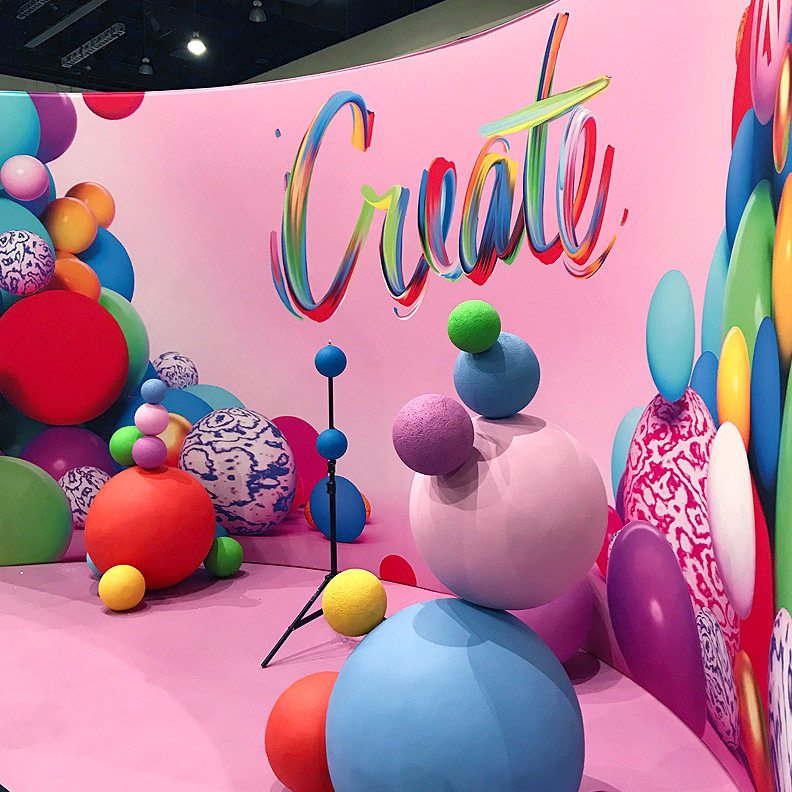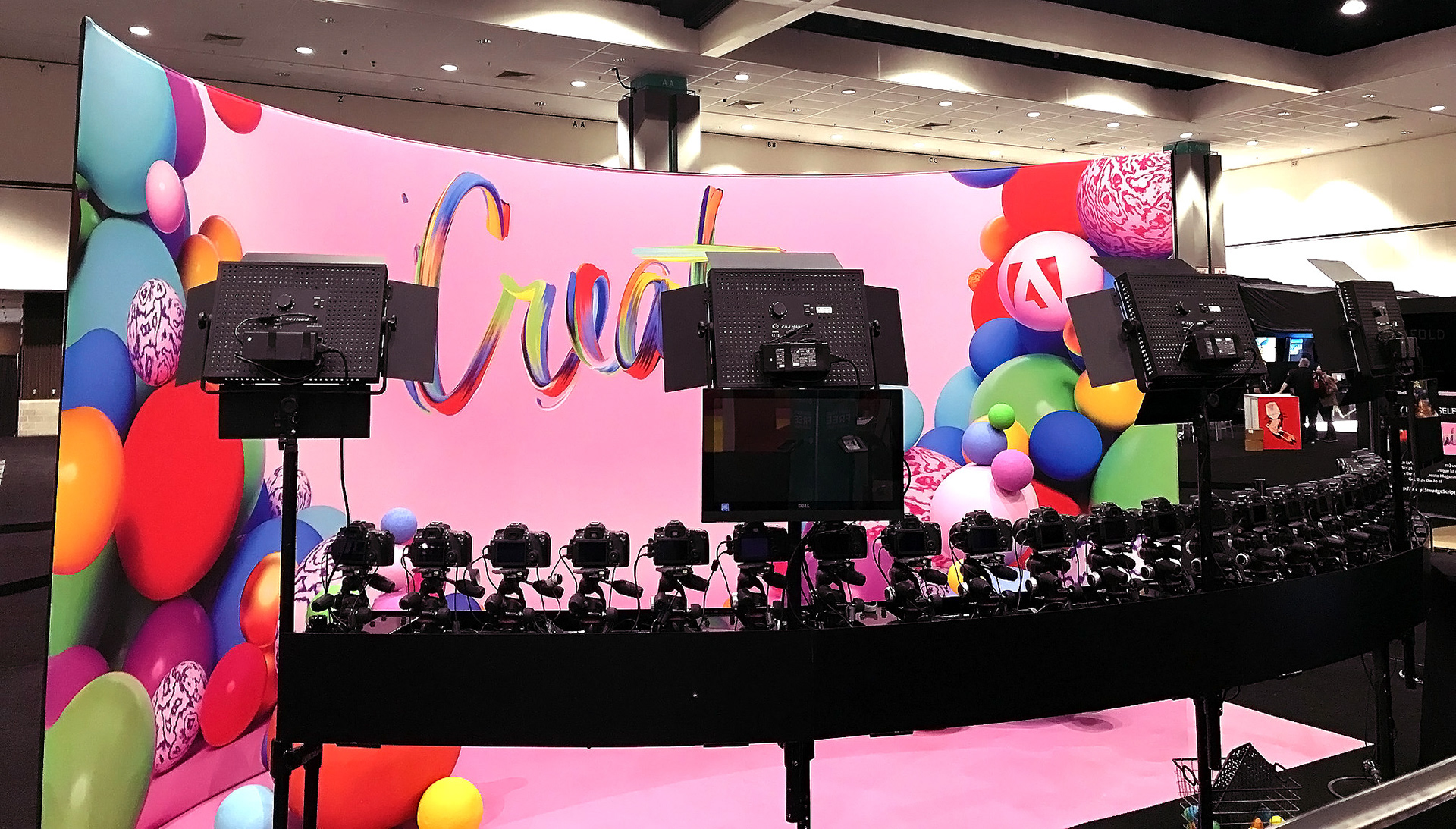 "It was amazing to be part of this experience because the guests' enthusiasm was contagious," says Limelight founder and CEO Clete Schroeder, who was on site with the booth throughout the conference. "Everyone was super excited about getting a Matrix cam bullet-time photo. We even had one gentleman propose to his fiancé as we were taking their photo!"